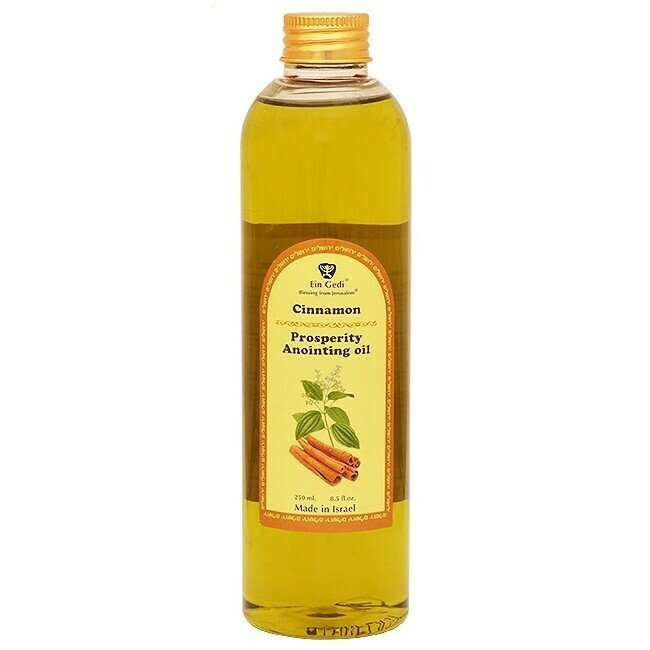 Cinnamon Anointing Oil - Prosperity - Made in Israel - 250ml
SKU 00071
Product Details
High quality Cinnamon anointing oil from the City of God - Large 250ml size useful especially for those who are working with spiritual needs in church, preparation for a ministry, dedication and holiness.
Nard and saffron, calamus and cinnamon, With all the trees of frankincense, Myrrh and aloes, along with all the finest spices."
(Song of Solomon 4:14)
Size: 250 ml / 8.5 fl.Oz.
Made in Israel.
"The Spirit of the Lord God is upon me, because the Lord anointed me..." (Isaiah 61:1)
Shipped to you direct from the Holy Land.
Save this product for later